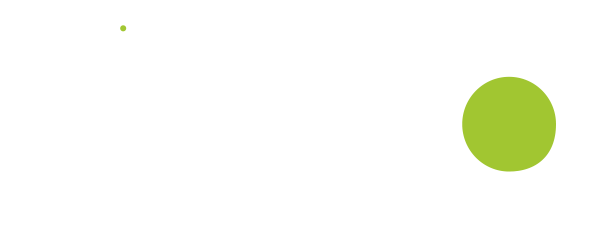 Internship / Praktyki - Strategy team
Who we're looking for
Top class university student or graduate (Majors: finance, management, economics, but not only…);
Substantial extracurricular activity: internships, students organizations or charity & fundraising initiatives;
Analytical mindset including distinctive problem solving skills, multitasking abilities, attention to details and intellectual curiosity;
Very strong communication and interpersonal skills;
Proficiency in MS Excel and MS PowerPoint (more advanced analytical tools would be an advantage)
Prior experience in one of the target sectors (banking, insurance, M&A, consumer goods, retail) would be an advantage.
Sounds like you? Have courage and apply!


Your future role
Here's a sample of what you can experience:
You will be working side by side with the team and taking charge of a distinct aspect of the projects; That is why your strong engagement and commitment to excellence is crucial for us
You will prepare materials to achieve project goals, which includes gathering and analyzing information, formulating and testing hypotheses and finally translating your analyses into strategic directions. Yes, we use content prepared by you and that is why your Excel, Power Point and analytical skills are important
You will have the opportunity to present your findings to team members and client stakeholders, assist in implementation of your recommendations. That is why your interpersonal and communication skills are essential.
You will be making a coffee … for yourself. No time? No worries. We have Green Caffe Nero on the 20th floor with a breathtaking view of Warsaw :)
What we offer
A day in the life of Deloitte Strategy individual:
So you will start a day with astrategy breakfast that takes place every Friday in our internal Green Caffe Nero to meet, eat & chat.
Then you will continue everyday work with Seniors and Managers who sit right next to you and are happy to share they expert knowledge and give guidance to your work.
You may be asked to join them meeting our clients– CEOs, Business Unit Heads, Executive Directors, etc. 
While working, maybe you might want to attend some classes at uni – it's not a problem for us! We offer flexible working hours and  remote work that enables you to combine studies with work.
There is an exciting project but the deadline is coming. You and your colleagues sometimes may decide that you need to stay a bit longer and work after hours. You order food and have a team dinner at company's expense. After the work is done, you order a taxi that will drive you home comfortably (also at company's expense :).
Tired after an intensive 3 weeks commercial due diligence project? Want to rest from banking industry and try out consumer goods? Not a problem for us, we have 7 distinct capabilities to choose from: strategy for FSI and corporate clients, M&A strategy, business model transformation, brand strategy and analytics.
About Deloitte
Deloitte is a variety of people, experience, industries and services we deliver in 150 countries of the world. It is an intellectual challenge, a good starting point for your career, and an excellent opportunity for continuous development and gaining valuable life experiences. What you only must do is to take the first step – press the apply button and send us your CV, go through all the stages of the recruitment process and sign a contract with us. Deloitte is simply your best choice.


About Team
As a leading international Strategic Advisor, we support our clients to be successful in the long run. Strategy team in Deloitte Consulting specializes in strategic advisory projects for clients in the fields of Corporate & Business Unit Strategy, Customer & Marketing Strategy, Pricing, Innovation and especially Digital. Our clients come from financial and non-financial sectors, both in Poland and abroad (mostly Europe and  North America).Together with CEOs, Business Unit Heads and other executives we develop concepts, methods and possible solutions. We also assist our clients with their most important decisions not only we formulate the strategy, but we also support our clients in implementation of the designed solutions. We undertake tasks to help our client fully leverage market opportunities, unleash their potential, build fundamental capabilities, provide optimal allocation of resources and to create a competitive edge.Our competences and scope of services also include business plans and M&A strategy evaluation. In the face of current disruptive market trends, we make sure that our clients understand which companies represent attractive investment opportunities and how to deliver assumed synergy levels.Moreover, we also cover brands strategy and marketing innovations, as well as market research. We leverage our knowledge of the clients, categories and surrounding culture to build strong brands and, therefore, value for our customers.Digitally, we combine Deloitte's globally recognized strength in business transformation and technology implementation with the capabilities of a world-class consulting firm. We not only support our clients in defining a bold digital strategy but also during its implementation.
Deloitte.kariera

@Delloite.kariera